---
Our Signature Retreats are our flagship offerings. These are uniquely designed, and they offer great comfort combined with incredible service and cuisine. They are also small enough to ensure an exceptionally high-level of personalized service as offered by personal butlers, naturalist guides, and a welcoming host. Each retreat is adorned with local art, and guests will leave having experienced something truly unique that isn't comparable with anything anywhere else.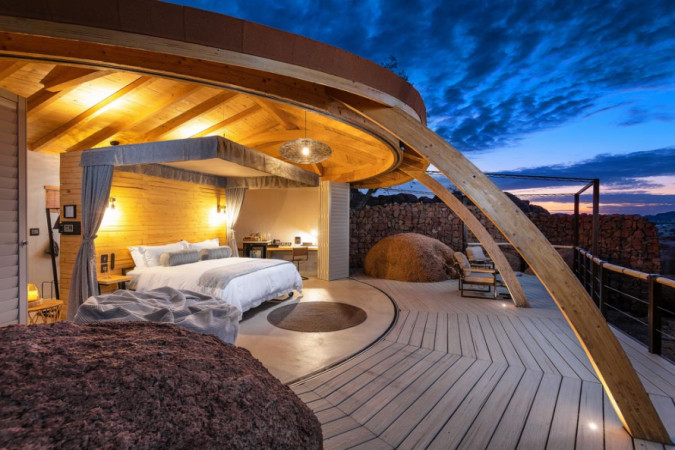 Signature Retreat
---
Onduli Ridge, named after the resident giraffe of the area, is built at the base of two south facing granite outcrops which are connected by a ridge.
---

Enriching Lives
---
Ultimate Safaris is privileged to be able to operate in pristine wilderness areas. We believe that the future of the environment and the natural inhabitants of these regions lies in the hands of the communities living there, and that this means they must be involved in the custodianship of their surroundings. The Conservation Travel Foundation is Ultimate Safaris' registered non-profit organisation and it fully supports these ideals.